Remember its not your fault.
What is domestic abuse?
Domestic abuse is when one grown-up hurts or bullies another grown-up who is or was their partner, or who is in the same family.
Children can also be hurt or bullied as part of domestic abuse.
It is NEVER OKAY and it is NEVER THE VICTIM OR CHILD'S FAULT.
The website has been made with the support and advice of a group of young people who have been vital to making the website as user-friendly as possible.
Funded by BBC Children in Need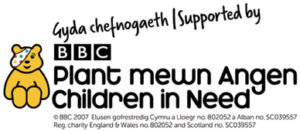 Find Our More